Assessment for Selection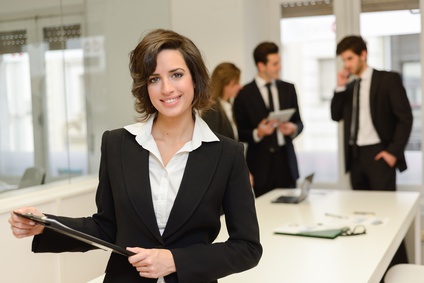 Purpose
To psychometrically profile short-listed candidates to:
Enable the candidate to broaden, deepen and validate the picture they paint of themselves;
Provide the selection panel with vital additional information, with known levels of reliability and validity;
Offer signposting for the future continuing professional development of the selected candidate.
Process
Key members of the recruitment team complete the Job Requirement Exercise (see separate video), which allows the critical requirements for job success to be translated into the language of the psychometric profiles.
We email each candidate with instructions about secure on-line completion of the chosen psychometric profiling exercises. Candidates typically need to put up to three hours aside to complete the exercises, which they invariably find engaging, absorbing and interesting.
The candidate completes a short pre-debriefing prediction exercise followed by a telephone debriefing with Michael Lock. The debriefing discussion is described in a separate video.
Michael Lock provides written and telephone feedback to the selection Panel. Any written feedback forms the basis of a development report for the successful candidate.
Approach To The Assignment
Michael has considerable experience in working at the most senior organisational levels. Examples include CEOs and Board members of public limited companies, university vice-chancellors and senior academics, school and FE college principals as well as a variety of senior roles in multi-national organisations.
Michael understands that his part in the recruitment process sends an important message to candidates about the organisation's commitment to a fair and level playing field where equality of opportunity reigns. He is sensitive to the rapport that needs establishing with candidates to ensure that they engage positively with the process.
Michael's collaborative approach enables candidates to recognise the value of the psychometric profiles in developing the picture they paint of themselves in a way that is not possible through interviewing alone. In this way, Michael ensures that candidates feel a sense of ownership over their profiles, so recognising their relevance to the selection process and to their continuing professional development.