The Education Leadership Judgement Indicator (E-LJI)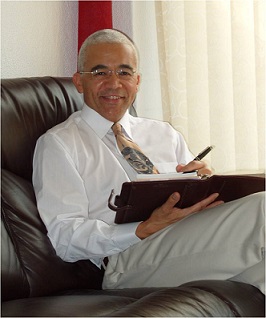 Watch the video to learn how the E-LJI allows the assessment of a school leader's judgement and preferred styles when dealing with a range of school management decision making situations.
The E-LJI has been written by Tamba Roy (pictured) in collaboration with Michael Lock and Bob Wheeler, qualified barrister, past Chair of Governors and ex-HR Director of a large multi-national organisation. Tamba's perspective on school leadership is directly informed by two very successful Headships when he received praise from OFSTED for 'outstanding leadership'.
If you are a school leader who wishes to self-fund some continuing professional development, to complete the E-LJI (£50) please contact Yvonne Mason on 0115 973 4888 or yvonne@mlcp.co.uk. Please view a sample report here.