Highfield House
Highfield House
Highfield House is a Victorian building, built in 1880, and was originally the home of a local lace maker. We know that the house was a residence in the 1960s, but over recent years has been used as office accommodation. It is for that use that Michael purchased it in 2002 and has since cultivated an ambience within it that is in keeping with the quality of his professional activity.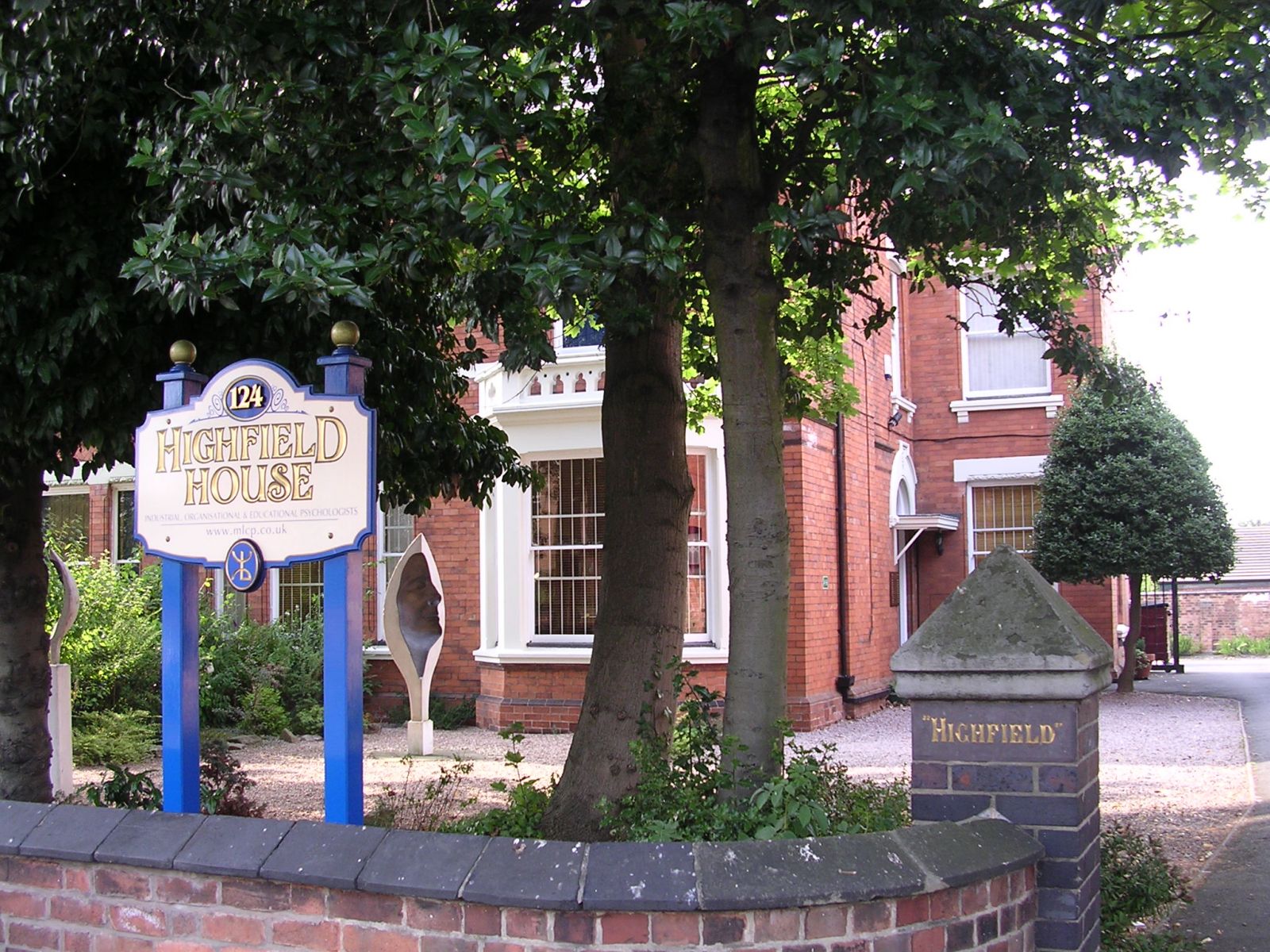 The gardens have been tastefully landscaped and the statue which once stood in the front garden was a much valued and frequently visited feature in the local townscape. The statue was created by sculptor Rueben Kyte and is partly shown in the accompanying photograph.
Sadly, the statue was stolen in November 2008 and has never been recovered. It is unclear whether it was stolen for its artistic merit or whether the thief assumed it had metal content. If the latter, then they would have been disappointed as it was made of bronze powder and resin; if they stole it for its beauty it is hoped that one day it will be returned to its rightful home.
Other works of art within the building include specially commissioned pieces by Deborah Allitt. The visitor to the building is greeted by a beautiful watercolour in the entrance hallway where a drift of pansies and violas come alive through backlighting. Further into the building, on the first floor, Deborah has painted a willow bower mural directly onto the walls. The warm and welcoming painting of the sun on the wall in Yvonne's office is by Katrinka Wilson.
Another painting that draws much interest is the abstract by Chloe (Ushapa) Fortescue. Oil on canvas, it is layered with the story of Highfield House and draws many comments from visitors. Despite its ambiguous nature, it resonates perfectly with the building and helps give the Meeting Room its special tranquility. Given its significance to his work, Michael has used this painting as the backdrop to his videos on this site.
All artwork on this website, including the 'thumbnails' that sit at the front of each YouTube video, are by Michael's son, Paul Lock. The two original pieces, from which all thumbnail images have been taken, are hung at Highfield House. Estell Lovatt, FRSA Art Critic & Lecturer on the BBC and Sky, describes Paul as, '... a striking artist engaging a balance between mark making, colour and line.' Follow the link here to see his portrait work, which is achieving considerable interest. To explore commissioning a piece, please call Paul on 07776 294253.