About Michael Lock
Michael Lock, Occupational and Educational Psychologist

Business Psychology
Michael obtained a post-graduate MSc in Occupational Psychology from the University of Nottingham in 1990. He was one of Professor Tom Cox's first two students on the MSc course at the Institute of Work, Health & Organisations. Michael is registered with the Health & Care Professions Council (HCPC) as entitled to practise as an occupational psychologist. He has been a Chartered Psychologist since 1988, is an Associate Fellow of the British Psychological Society (BPS), holds the BPS's Statement of Competence in Occupational Testing (Level B Full) and is a member of the BPS's Division of Occupational Psychology (DOP).
Michael is co-author of widely translated psychometric tests published by Hogrefe and is registered with other publishing houses, including Gartner/CEB. He has access to a wide range of psychometric instruments, which enable him to gear tests and exercises according to a client's needs. He is also a Director of Formula 4 Leadership Ltd.

Educational Psychology
Michael obtained his MA in Child Psychology from Professors John and Elizabeth Newsom's Child Development Research Unit (CDRU), University of Nottingham, in 1984. This followed a successful career in teaching, which culminated in him being Head of Year to 390 Year 11 students at Mildenhall Upper School. After obtaining his post-graduate qualification in child psychology Michael worked as an Educational Psychologist (EP) in Nottingham, serving 28 inner and outer city educational and Social Services establishments, ranging from primary schools to FE and sixth form colleges.
After five years as a Local Education Authority (LEA) EP, Michael established his own private practice. He is registered with the Health & Care Professions Council as entitled to practise as an educational psychologist. He is a Member of the British Psychological Society's Division of Child and Educational Psychology (DECP) and a Member of the Association of Educational Psychologists.
Michael is co-author of the Education - Leadership Judgement Indicator (E-LJI) and the Parenting Judgement Indicator (PJI).
Areas of Strength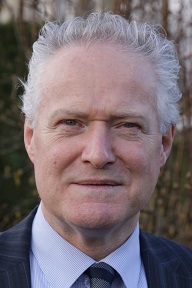 During a 360° assessment of Michael the following comments were made:
Colleague: 'His intention is to strive for excellence and consideration for others … highly ethical and his actions match his words … interest in personal development and improvement.'
Direct Report: 'Willingness to listen to other people's points of view.'
External Customer: 'Meets customer needs in a timely and highly professional manner.'
Of particular note, Michael was most highly rated for:
Ensuring equal opportunities practice is implemented
Treating others fairly, consistently and with respect
Pushing self hard when faced with tough challenges, willing to put in extra effort
Pursuing goals with tenacity, seeing things through to completion
Ensuring that high quality standards are met, making sure work is right first time
Treating commitments to customers as a priority
Ensuring others comply with all legal and professional obligations
Commitment to the long-term success of his business
Encouraging a culture of continuous improvement
The two paintings on this page and all 'thumbnails' at the beginning of each video on this website are by Michael's son, Paul Lock
Finally, Michael is compelled to share his Mother's story of her experience during the Coventry Blitz: